Torrot GasGas is pleased to announce a partnership with former National Enduro Champion Steve Hatch that will endorse Steve Hatch Racing as the official Offroad Training Program of GasGas. Mr. Hatch will use the new 2018 GasGas EC and XC models for all of his coaching and training seminars. In addition, Steve will also promote the benefits and of Trials cross-over training for offroad racers aboard GasGas TXT trials bikes.
[IMG]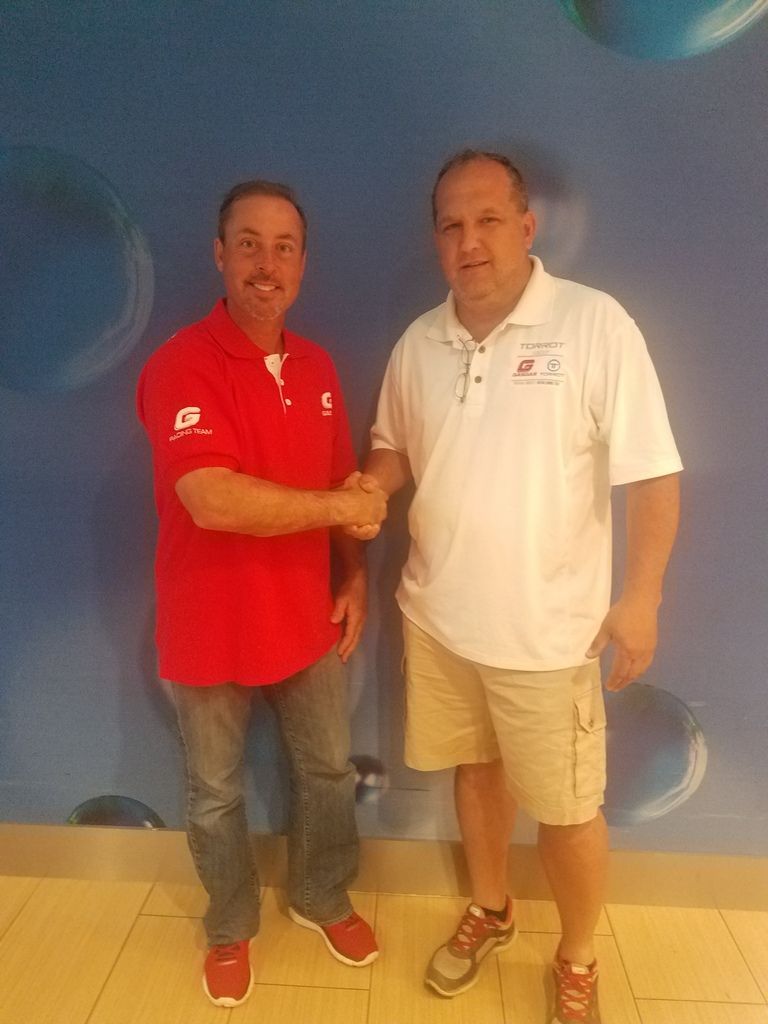 [/IMG]
With a full schedule of clinics, boot camps, and private lessons scheduled throughout the country, you are likely to see Steve Hatch aboard the newest GasGas enduro and trials bikes at an event near you. In addition, Torrot GasGas will be creating some programs this fall that will give any GasGas racer the opportunity to work with Mr. Hatch in preparation for the 2018 racing season.
Drawing from what he learned from his multiple race wins and many years of competing at the highest level, Steve Hatch uses his experience to train many of the country?s top off road competitors. Torrot GasGas Operations Manager Mark Berg is pleased to welcome Steve?s skill to the GasGas team, ?We are very excited to support Steve and all of his rider training programs with the best product available for offroad racing and for cross-over training. Steve?s professionalism and training experience will be a great asset to our company as we grow, and we value his knowledge and commitment to support all levels of competitors in our sport.?
Steve was a welcome addition to the 2018 GasGas Press Launch in southern California two weeks ago, and he was one of the first to swing a leg over the newest offerings from GasGas. ?I rode the new 2018 EC and XC models and am amazed with the performance of the new bikes.? Steve continued, ?I am very excited to be a part of the new effort and development happening in North America, and I look forward to working with the entire GasGas staff.?
Steve Hatch Racing is already using two GasGas TXT Trials models to show students the practical benefits of cross-over training that Trials rewards, and Steve will be receiving his new offroad models in August as soon as they become available.
About Steve Hatch Racing
Steve Hatch Racing was founded during Steve?s career as a professional off-road Team Suzuki rider. Having the reputation of the most physically fit rider in the sport, the original formation was intended to document Steve?s personal training regimen into a booklet for elite athletes. Over the remaining years of his career, it became apparent that physical training was only one aspect of the much larger system of professional riding. Since 1997, SHR has evolved into a complete training, coaching, and mentoring system; adapted from 18 years of being in the industry and racing professionally.
Steve Hatch Racing offers complete training, coaching, and mentoring for riders of all levels through multiple mediums, including:
? Personal Training
? Clinics
? Web Videos
? Documents
Visit
www.stevehatchracing.com
to learn more
About Torrot GasGas Inc.
Torrot GasGas, Inc. is a fully owned subsidiary of Torrot Electric Europa S.A., a highly innovative business group with a proven track record for success in high tech applied to its 3 business areas: smart mobility, off road motorcycle manufacturing, and smart cities. Currently, Torrot Group sells its products to more than 40 countries in 4 continents. Since acquiring GasGas in 2015 Torrot has made significant investments in the GasGas factory and the GasGas product line with a vision towards building GasGas into a major player in the global motorcycle market. Torrot has a five-year strategic plan that not only includes an aggressive product development component but also the build out of its global sales and marketing infrastructure. This includes their highly innovative line of Torrot trials and moto minicycles, e-bikes and scooters. All Torrot brand products reflect the state of the art in EV smart technology and development and are currently in production and available for retail delivery.
FOR MEDIA:
For more information on GasGas Motorcycles or to learn more about its complete motorcycle line visit:
http://www.gasgas.com
For more information on Torrot EV Products or to learn more about its complete line visit:
http://www.torrot.com/en
FOLLOW US - SOCIAL MEDIA:
GasGas Facebook:
www.facebook.com/gasgasmotos
GasGas Twitter:
http://www.twitter.com/GasGas_USA
Torrot Facebook:
http://www.facebook.com/torrotusa
Torrot Twitter:
http://www.twitter.com/torrot_usa